Turtleford Volunteer Fire Department
Volunteer Fire Department
The Turtleford Volunteer Fire Department is jointly supported by both the Town of Turtleford and the R.M. of Mervin. The Fire Hall is located in the centre of town at 201 Hwy. 26. In 2012, a new Truck was purchased, followed by a new Command Unit in 2014. Members have also been trained to land STARS and the Department is equiped with a STARS Fuel Trailer. The Department meets regularly on the second and fourth Wednesday of each month for training and practices. New members are always welcome.
For more information:
Deanna Kahl Lundberg 306-845-2156
Junior Firefighter's Program
The Junior Firefighter's Program allows High School students the opportunity to be involved in the Fire Department. Participants must be 15 years of age. They are trained by the Department, receiving the same training as regular members. Junior members also respond to calls along with regular members and attend Department meetings. Past participants have continued on to become emegency response workers in other communities or to become regular members of the Turtleford Department.
Firefighter's Ball
The Firefighter's Ball is an annual event that started in 2007. The evening features supper, entertainment, and a dance all held in the Community Centre. The Ball is not only a fundraiser, but a chance for the community to recognize all of the dedication, hard work, and sacrifices of Volunteer Fire Department and their families. The Ball usually falls on the last Saturday in April.
For more information:
Deanna Kahl Lundberg 306-845-2156
Open House
As part of Fire Prevention Week, the Volunteer Fire Department opens its door to the public each year for a day of fun, information, and community outreach. All are welcome to come down to the Fire Hall, sit upfront in the Fire Trucks, and ask questions. The Open House usually falls on the Saturday of the Thanksgiving long weekend.
George Bonson Memorial Golf Tournament
Held at the Mervin Golf Course since 2002, the annual George Bonson Memorial Golf Tournament is a fundraiser for the Volunteer Fire Department. To register, contact the Mervin and District Golf Course. The Tournament is held each June.
For more information:
Mervin and District Golf Course 306-845-3121
Fire Chief
Brent Edwards - 30 years of service

Deputy Fire Chief
Trevor Phillips - 20 years of service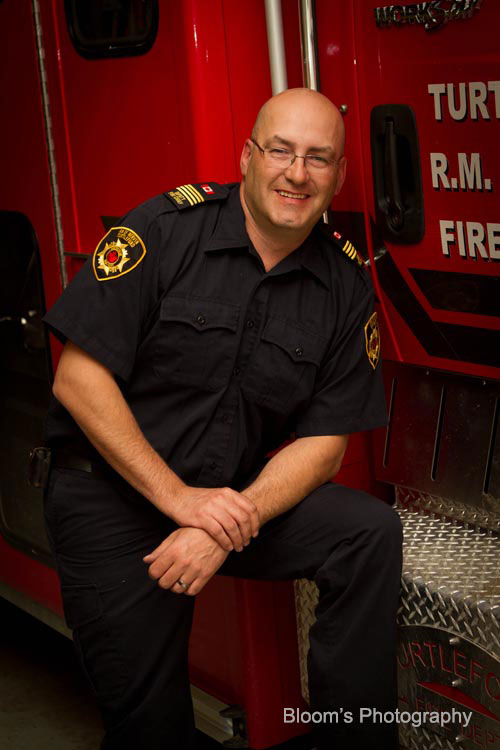 Deputy Fire Chief
Cheryl Hegg - 8 years of service
Firefighters during a training exercise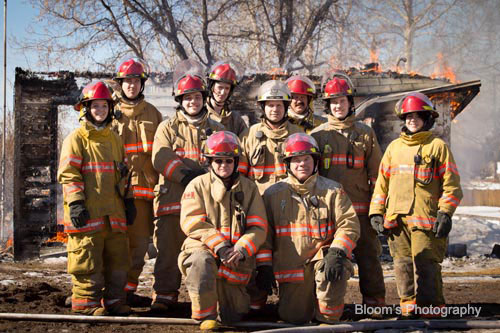 Practice Burn